Timeless Maple Kitchen Cabinets
Square Raised Panel - Stained and Glazed
Maple is the one of the hardest and second most popular of all the cabinet woods. Natural characteristics of maple cabinetry include gray mineral streaks and variations in grain patterns and color. Maple is generally responsive to light and its overall color will change (usually towards a light yellow shade) over time, particularly when exposed to light. The surface appearance of maple is a combination of soft, flowing grains, intermingled with different "patterns" caused by varying density. Maple is close-grained and well suited for use with enamel finishes and brown tones, and takes a polish well. Below are pictures of maple kitchen cabinets that we offer.

Square Raised Panel - Natural Finish
Cathedral Raised Panel - Natural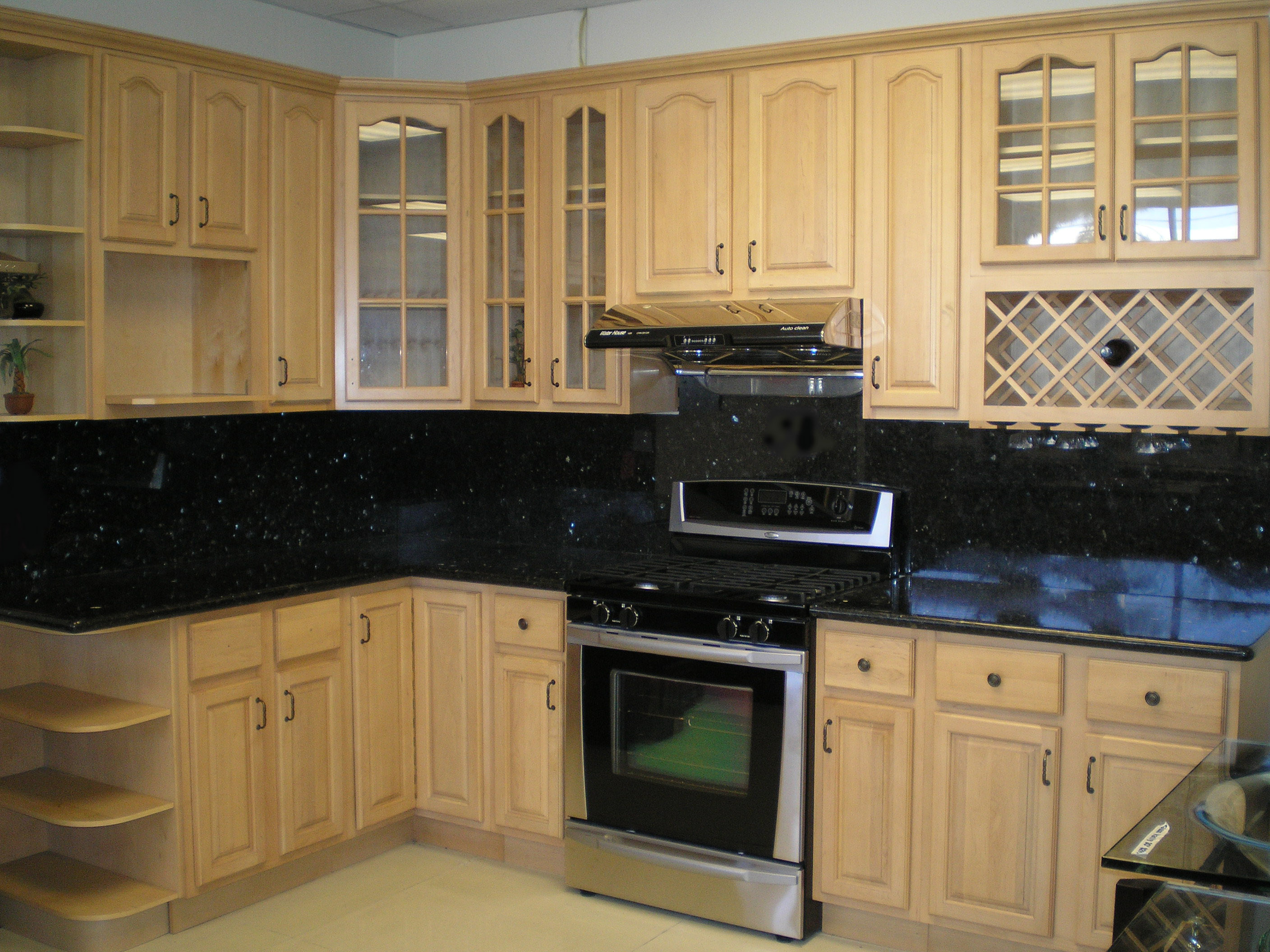 Shaker Raised Panel - Natural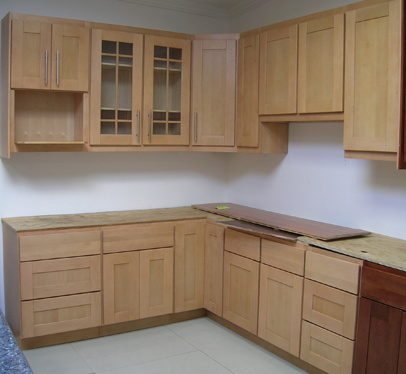 Roman Arch Raised Panel - Honey Finish
Click here to receive your free no obligation estimate today.
Questions? Need to Contact Us?
We are based in Northern California and ship items across the United States. Should you have any questions, please use this form or call us TOLL FREE at 1-888-4-KIT-CAB (1-888-454-8222), TOLL FREE Fax at 1-866-397-8248.