sleek and sophisticated Cherry Kitchen Cabinets
Rich, luxurious and rather hard, cherry's grain is more subtle than some other hardwoods. The fine-grained wood has a smooth texture and satiny feel. Our cherry kitchen cabinets have a lustrous appearance that seems to glow. The sapwood has a creamy white appearance. The heartwood ranges in color from rich red to reddish brown, with localized color variations of green, pink or yellow streaks and may contain small knots and pin holes. It is usually finished in a medium or dark finish to bring out the mahogany-red tones. Cherry helps define Shaker, Mission and country styling, as well as more formal traditional styles. Below are pictures of cherry kitchen cabinets that we offer.
Raised Panel Shaker Style - Toffee Finish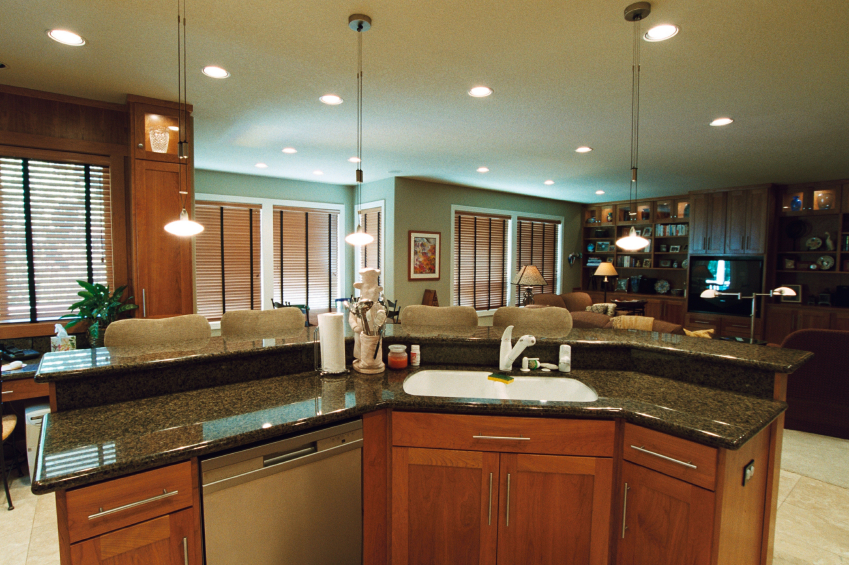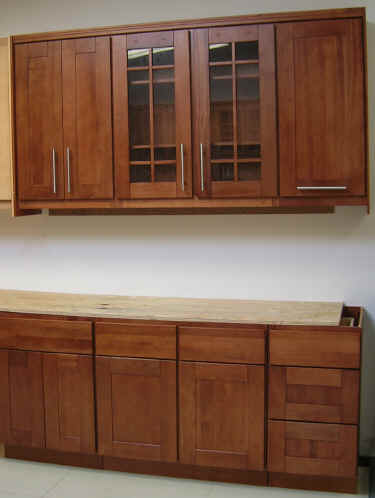 Click here to receive your free no obligation estimate today.
Questions? Need to Contact Us?
We are based in Northern California and ship items across the United States. Should you have any questions, please use this form or call us TOLL FREE at 1-888-4-KIT-CAB (1-888-454-8222), TOLL FREE Fax at 1-866-397-8248.